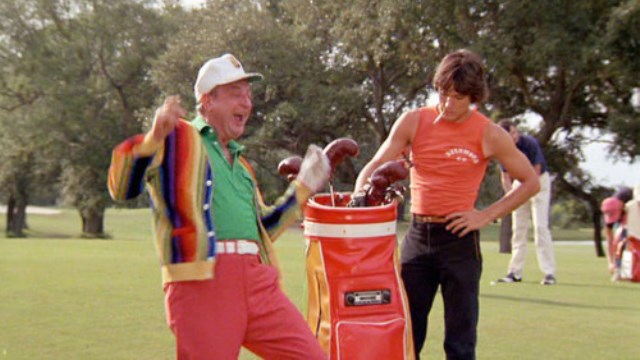 Planning The Irish Golf Trip
Here are my 40 Fun Irish Golf Travel Tips to planning a great Irish Golf Trip.
Do allow more time to tour the Irish landmarks in the towns and surrounding areas. 
Please, save yourself over 60 hours of work, a lot of grief dealing with golf courses and hotels. Select a group captain, let the captain take care of the organisation and communication with the group.
Indeed, on your first time to Ireland? Please, buy a book on Ireland's history and read up before you travel. 
Do take your partner. As there are so many things to do and see in Ireland for non-golfers.
Question, is there an Irish tourist trap? Not really, but the price of a pint in Temple Bar Dublin is a little higher than most other pubs in Ireland.
Don't ask people to come that you don't know that well; that can be interesting after day four!
Unpack your golf bag and repack your golf bag with the bare essentials. You don't need to bring along the kitchen sink! It would be a massive bag if you had to carry it.
Don't forget a sat nav! Activate an international phone plan! Retail Car and transport companies are also likely to have wifi units available to hire.
Don't forget to change your voicemail on your phone. Also, your email vacation reminder, check your data package before your step on the plane.
Don't forget to let your boss know that you are networking and building new relationships with new potential customers. Contact us to planning the irish golf trip. 
Your Travel Bag
Do pack your camera; this is essential to retain lasting memories (or your phone camera will be just fine).
Bring along a prayer book; as only God knows when it will stop raining!! Do pack for all seasons and pack light. Also, please take a look at THIS LINK for more information about what to pack on an Irish Golf Tour.
Do pack black and khaki pants colours. Coffee and Guinness stains would be easily spotted. Also, both colours can be matched with about every shirt colour you have in your wardrobe.
Certainly, pack your dental floss, toothpaste and brush! The person sitting next to you on the bus the following morning will appreciate your efforts.
You can buy an Irish cell phone on arrival – it can make life cheaper if you get lost! (Check out prepaid phone carriers sim cards or phones for Ireland).
Don't forget an extra pack of tape, plasters and band-aids.
Remember your medications or otherwise, it can be a trip to a local Irish Doctor to obtain a medical prescription for your forget medications.
Yes! Don't forget your rainwear and sunblock! Check out our shop for our 7 day travellers golfer's pack – click here.
Please, don't forget extra golf balls & it's cheaper to buy at home.
Finally, do buy a Swiss-army knife and pack it in your golf bag as there are a million things you can use it for.
The Irish Culture
Do say hello to everyone and enjoy the Craig wherever that may take you!
Try to speak a few Irish words to other Irish people, and you should get a fun response.
Do ask shop vendors for their best price; you might find an unexpected deal!
If you can! Attend a GAA Hurling or Gaelic Football match.
Certainly, wait two minutes or more before drinking a pint of Guinness after being served.
Avoid trying to tell a joke in an Irish accent. It never seems to work!
Don't be offended by the Irish people making gentle making fun comments about not so funny situations… This can is quite standard practice amongst Irish people, and this is called "slagging".
Don't ever feel alone. Take a trip to the local pub, and after a while, you will have another group of buddies by the end of the night!
Don't drive on the right-hand side of the road; we drive on the left!
Don't bother asking anyone "have you ever seen a leprechaun recently? "Trust me, you should, and we all know that leprechauns do not exist.
Playing Golf in Ireland | 40 Fun Irish Golf Travel Tips 
Always buy rain gloves and a pack of playing cards. Rain gloves can be found in a golf shop, and the playing card can be found at most newsagent airport shops.
Just play the caddy yardage!  Do play 5 yards less than to the flag (as the ball tends to bounce on an extra few yards)
Seek golf instruction if you play crap after day 1 or day 2!
Practice chip & run, bunker, texas wedge shots and putting before you travel.
Believe!!! I do believe in miracles – make a hole in one!
Please do observe the course and clubhouse rules at each golf course. Notably, clubhouse rules will vary from club to club and take a moment at each course to find out what to do and not to do. As some courses can be particular! 
Don't believe everything you hear from the Caddies. In fact, a caddy telling a true story can be a very rare commodity.
You don't want to spin the ball in the wind. If you don't know what ball suits you, get fitted for the correct ball to play.
Don't be short! On the green; a putt that is uphill and into the wind a putt can be slow, very slow.
Don't believe the starter at any golf course; they will tell you what you want to hear to get off the first tee as soon as possible. Plus, don't forget to buy your round at the 19th!!! 
Click here for contact our details. Indeed, read more about five great tips to make a golf trip really special. Finally, what did you think about the 40 Fun Irish Golf Travel Tips to Ireland?