Event Update, PGA Tour event at Innisbrook 2024
The PGA Tour will play the Valspar event at Innisbrook from March 21st to the 24th of March 2024. The event will be great and I would recommend buying tickets directly from the Valspar Championship website, and parking passes. Notably, the main website for current information is the Valspar PGA Championship.
Parking: For all the parking information needed – CLICK HERE
Winner 2023: Taylor Moore
Winner 2022: Sam Burns from Davis Reily
Winner 2021: Sam Burns by 3 shots from Keegan Bradley.7
Valspar Championship, 2024, General Information
TICKETS: Indeed visit the Valspar Championship website to purchase general admission tickets  and tickets are available to purchase!
GOLF COURSES TO PLAY NEAR INNISBROOK: 
Should you decide that you want to play golf during the event. Please read this link about suggested golf courses to play in Tampa near Innisbrook Golf Resort. Please note that as the tournament is being played, golfers can play golf at any of the three other courses at the Innisbrook Golf Resort. 
DIRECTIONS TO THE VALSPAR CHAMPIONSHIP GOLF 2024:
Use a smartphone map app such as google maps, Waze, or similar and locate Innisbrook, A Salamander Golf and Spa Resort 36750 US 19 N., Palm Harbor, FL 34684. Also, click on this link to take you to parking information. 
Discuss a Golf Trip to Ireland or Scotland 2024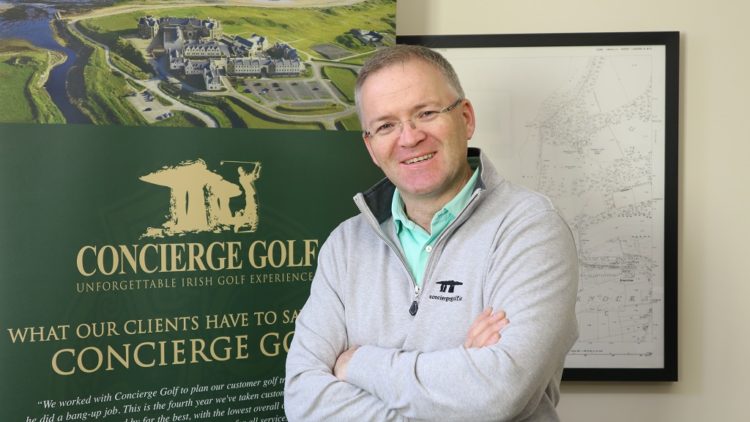 Arrange a meeting to discuss golf in Ireland or Scotland 2024 with John Dooley, owner at Concierge Golf Ireland, and an Irish & Scottish Golf Travel Expert at the Valspar PGA Championship 2024.
Parking Information at the Valspar
Ensure to pre-buy parking passes for all the Championship golf days. That is from Thursday, Friday, Saturday and Sunday. Also, to avoid any last-minute problems with parking. Notably,  parking information on the green and red lots are open for golf fans to pre-buy their parking passes. Also, please buy your parking passes from the main Valspar Championship Website. 
HOTELS NEAR INNISBROOK Golf resort
Besides booking into Innisbrook, A Salamander Golf and Spa Resort. There are plenty of hotels to use in the Palm Harbor, Dunedin, Clearwater and Tarpon Springs area, but it depends on how close to the tournament that you want to be. However, the following suggestions will help.
Innisbrook, A Salamander Golf and Spa Resort (Hosting the Tournament)
36750 US 19 N., Palm Harbor, FL 34684, 1-800-456-2000 or 727-942-2000 locally
The Vista Inn is less than 2 minute commute 37611 US Hwy 19 N, Palm Harbor,  (727)-942-0358
Hampton Inn & Suites and Less than 3 minute commute
39284 US 19, Tarpon Springs, (727)-945-7755
Quality Inn, Less than 3 minutes commute, 38724 US Hwy 19 N, Tarpon Springs, (727)-934-5781
The Blue Moon Inn, Less than 15 minutes commute, 2920 US-19 ALT, Dunedin, FL 34698, (727)-784-2611
RESTAURANTS near innisbrook golf resort
RESTAURANTS VALSPAR CHAMPIONSHIP:
Casa Ludovico,1710 US-19 ALT, Palm Harbor, phone (727)-784-7779
Molly Goodheads, 400 Orange St, Ozona, phone (727) 786-6255
Ozona Blue, 125 Orange St, Palm Harbor, phone (727) 789-4540
Rusty Bellies, 937 Dodecanese Blvd,Tarpon Springs, phone (727) 934-4047
Tuscan Sun Italian Bistro, 17 N Safford Ave, Tarpon Springs, phone (727) 935-5570
PIZZA VALSPAR CHAMPIONSHIP:
Fireside Pizza Café, 1104 Nebraska Ave, Palm Harbor, (727) 216-3474
Plum Tomato Pizzeria, 1988 Pinellas Avenue, Tarpon Springs, (727) 943-9556
Back Draughts Pizza, 101 E Tarpon Ave, Tarpon Springs, FL 34689. Phone (727) 940 2323
VALSPAR CHAMPIONSHIP THINGS TO DO & iNFO
LOCAL AIRPORTS NEAR INNISBROOK: 
St Pete-Clearwater International Airport & Tampa International Airport
THINGS TO DO INNISBROOK:
Visit Busch Gardens & Clearwater Marine Aquarium
Soak up the sun on Clearwater's Beaches & see Salvador Dali Museum
Take a trip to the Sponge Docks & go fishing! 
HOW TO GET AROUND: 
information from Concierge Golf Ireland
 Valspar PGA Championship 2023 information from Concierge Golf Ireland:
Schedule of Events: CLICK HERE to read more.
Golf courses to play in the Tampa Area: CLICK HERE to read more.
Click Here to read more information about the tournament and tips for things you might need during the event.   
Concierge Golf Ireland recommends the Valspar Championship at Innisbrook Golf Resort as one of the best tour events to spectate. Should you need more specific information, please do not hesitate to contact us at CLICK HERE to visit our contact page.
Innisbrook Golf Resort | Valspar PGA Championship 2023