What is the
Best Golf Club Experience

?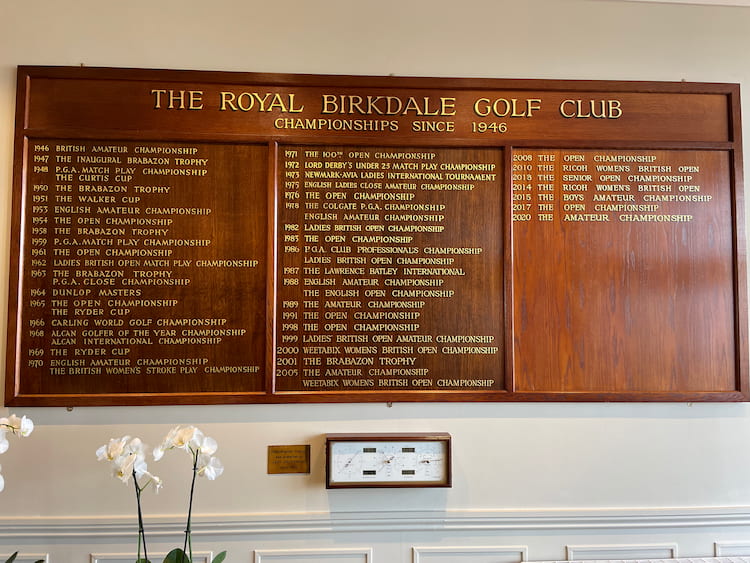 What is the best golf club experience? The golf club culture and traditions throughout Ireland, England and Scotland can be very different from club to club and country to country. Such as the golfing experiences from St Andrews Old Course to Lahinch Golf Club, from Muirfield to Royal Birkdale Golf Club, from Old Head Golf Links to Royal St Georges. Each of those golf course experiences will be very different for various reasons, such as the club culture, location, your expectations, how you play the course, and how you and others interact with you and so on.
Notably, it is not just the golf courses that are all different. It is the particular rules and club traditions, that can be viewed as problematic by some golfers to their golfing experience. Indeed, such golfers may perceive golf courses with a lot of rules to be stuffy, snobby, uptight and not friendly. Also, formal dress codes with sports jackets, ties, knee-length socks with tailored shorts, members-only bars and other traditions can further influence your golfing experience. Certainly, how good or bad the food experience is and how the person interprets formal or informal staff interactions. Whereas, examples such as an unfriendly check-in process to the worst ever caddie service are an experience wrecking ball.
Interestingly, from my customer feedback gathered over the last ten years operating Concierge Golf Ireland. I have found that the following customer care points are the customer service conditions that have the greatest effect on the golfer experiences. Please note that the sequence is very important and every great golfing experience starts with a great welcome.
Top 4 conditions for the best golf club experience 
The weather has the greatest influence on the golfing experience and there is not much anyone can do about it. Indeed, golfing in bad weather may create a negative experience compared to great weather adds so much to the brilliant experience.
A great welcome on arrival. Specifically, without a standard of what a great welcome should be, golf clubs will struggle to win your favour. A poor welcome will affect negatively your golfing experience. Whereas a great welcome with people greeting you will win the day! 
Caddie services. As a golf course manager, you should know that golfers spend more time with their caddie than any other staff member. Critically, golf clubs & golf resorts that supply a caddy service should invest in a caddy service that carters for single, double and fore caddy options. Furthermore, ensure that the caddy supply meets demand all year round. The payoff from investing in caddy services will return more positive golfer's testimonials, improved pace of play, and a host of extra benefits. But, the best result is the wow factor will spread by word of mouth from enjoying a great caddie experience. Indeed, a great caddie experience means so much to your overall golfing experience.   
It is not essential for each clubhouse to produce the greatest of food, however, once you can understand the foodservice, what the menu offers along with a great welcome are again critical to that enjoyable experience.
Dooley Noted, My few cents
Golf managers, beware of your and your staff's biases! If you believe that your golf club operates the best of the best customer service? Certainly, test that belief and review how your golf club's services are delivered. Simply, one review method is to hire secret shoppers from the countries where your customers are based. Then employ those secret shoppers to test all aspects of the services offered. The results might be very interesting reading how services are currently delivered.
Golf Club traditions are tricky to navigate and knowledge of the golf clubs rules and regulations are important. Don't assume that each golf club's rules are a carbon copy of one another because you are in the same county. Indeed, you should identify the various golf club quirks that are good to know before you play. Finally, please do research the visitor section at each golf course you want to play for the best golf club experience. Then with a bit of good fortune and good weather, your golfing experience will exceed your expectations! 
Also, please click here to view more information about planning a golf trip to Ireland. Or if you would like to read more about Carne Golf Links.