5 Days Golf SouthWest Ireland
5 Days Golfing South West Ireland is one of the most perfect Irish golf breaks to enjoy. The golf trip is best played during the best Irish weather from May to the start of October. By the same token, there is always a good chance of rain. Therefore, never ever leave home without your golfing rainwear.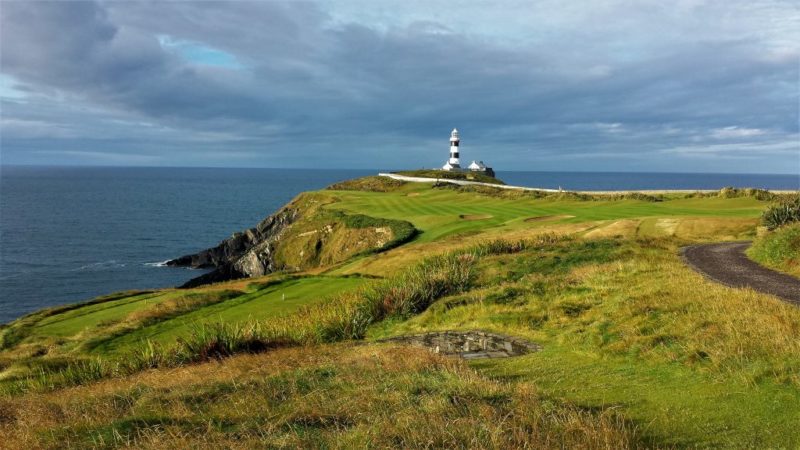 Golf Courses in the South of Ireland
There are great hotels to choose from in the South West. However, the choice of hotels is down to one factor, and that is where the best location for the least amount of time traveling back and forth to each golf course. 
Typically, Killarney is the town best suited for getting to Ballybunion, Tralee, and Waterville. Notably, the travel time to Old Head and Lahinch are around the two-hour mark from Killarney. But, sit back relax and enjoy the Irish scenery. 
Muckross Park Hotel & Spa has recently been renovated, and Muckross is located right in the middle of Killarney National Park. With this in mind, you can visit Ross Castle, Muckross House and the lake of Killarney for a spot of fishing. The Europe Hotel and The Plaza Hotel are two more to mention amongst a range of Killarney hotels. 
Indeed, for a beautiful finish to the trip. We suggest a couple of nights at Adare Manor Golf Resort which is deserving of great Irish food and a good night's sleep before departing to Shannon airport.
Luxury Bus Hire and Transfers
The only way to travel is with a first class luxury bus fitted for 8 to 16 golfers combined with comfort. The simple striking design of the vehicle's exterior is truly stylish to help you relax, sit back, play cards and enjoy the Irish Countryside. 
The bus interior supported with comfortable leather captains chairs, fridges and a driver for 9 hours a day.  Without delay, we will transport the group from each golf course and hotel location, however, they fridges will be ice cold for the various drinks stored on ice.
During peak season golfers would expect to pay in the region of €2,850.00 to €4,795.00 based on 5 days in the South West of Ireland. However, pricing will change  depending on the hotel, the room type and, the room availability. Furthermore, whether the group are requesting single or sharing rooms, and seasonality.
Notably, the price that Concierge golf quotes are packaged with all taxes paid, tee times, hotel rooms with breakfast, bus transfers to and from the airport, golf courses and hotels.
Indeed, the prices we quote do not cover any such items as, air travel, evening meals, lunches, extra taxi runs, caddie fees, extra drinks for bus travelling and etc.
Concierge Golf Booking Services
Not alone do we manage the booking process from the beginning to the end of the 5-Day Golf Tour South West Ireland. Ultimately, we are ensuring that your tee times, accommodation, transportation, dining reservations & extra activities are fully managed professionally.
Indeed, may I suggest to click here and contact us about arranging an Irish Golf Vacation to the South West of Ireland?
John Dooley, Concierge Golf Ireland and Golf South West Ireland.