Irish Golf Trip | Couples Golf Trip Ireland 2019
The following golf trip is a suggest golfing and touring trip for Ireland. The focus is on playing golf at the top Irish Golf Links courses and exploring the beautiful Irish views.
At Concierge Golf Ireland, we like to suggest a mix of golfing in the morning and touring around in the afternoon. Indeed, we are mindful that a vacation is a vacation and we are not suggesting to do everything on the planned list. Therefore, we recommend to lock in the golf courses to play and additionally add things to see over the course of the trip. However, ensuring that the touring activities are not fixed, managed and that the plan is very flexible.
The Golf & Travel Itinerary
    Day   Date    Golf Course    
Sun    25th     Arrive & Relax
Mon  26th     Portmarnock Golf Club         
Tue    27th     The Island Golf Club   
Wed  28th     Lahinch Golf Club
Thu   29th     Tralee Golf Club
Fri     30th     Ballybunion Golf Club

 
Day       Date    Golf Course         
Sat     31st     Waterville Golf Club   
Sun    1st       See the sights!
Mon   2nd     Old Head Golf Links   
Tue     3rd      Cork Golf Club
Wed   4th      Sights to be seen!
Thurs  5th     Depart
Irish Hotels, Couples Golf Trip Ireland 2019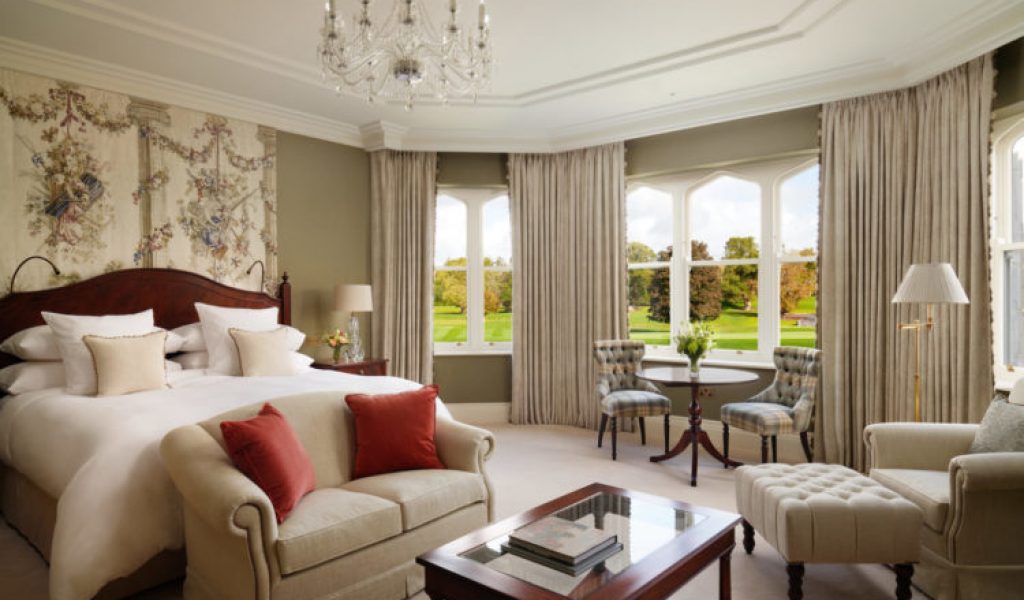 24th-27th     Merrion Hotel, Dublin
27th-28th     Vaughan Lodge, Lahinch
28th-1st       Muckross Park Hotel, Killarney
1st-4th         Perryville House, Kinsale       
4th-5th         Merrion Hotel, Dublin
Travel by a hiring a car, by private car or by helicopter. Indeed, a hire car is more cost effective than a private car. Whereas, traveling by helicopter is the fastest method to get around Ireland. Click and connect to read more information about Irish Helicopter Golf Trips.
25th – An afternoon walking tour with a tour guide around Dublin City centre.
28th – A quick trip to see the Cliffs of Moher and explore the Burren Geological National Park.
29th – After golfing at Tralee, drive the Dingle Penninsula
31st – Drive the ring of Kerry after golfing at Waterville Golf Links.
4th – Visit Blarney Castle, The Rock of Cashel. Perhaps visit Kilkenny Castle on route to Dublin and Jerpoint Glass factory.
Contact Us
Please feel free to drop me (John Dooley) an email or a phone call to discuss