Planning Ireland Golf Trips for 2024?
As you start to read the following article, now is always a good time to start talking about booking your next golf adventure to Ireland, Scotland or England. Additionally, the initial part of the discussion is where to play? Golfers could debate the quality of golf links in England, Ireland and Scotland? Also consider the culture and where the great memories and fun will be created in Ireland, Scotland or England?
Indeed, we find that one of the best ways to enjoy golf in Ireland, Scotland, or England is with a good group of friends or family. The good news is that it is never too soon to start Planning Irish Golf Tours 2024 and may I put four points to you why now is a good time to start booking for 2024: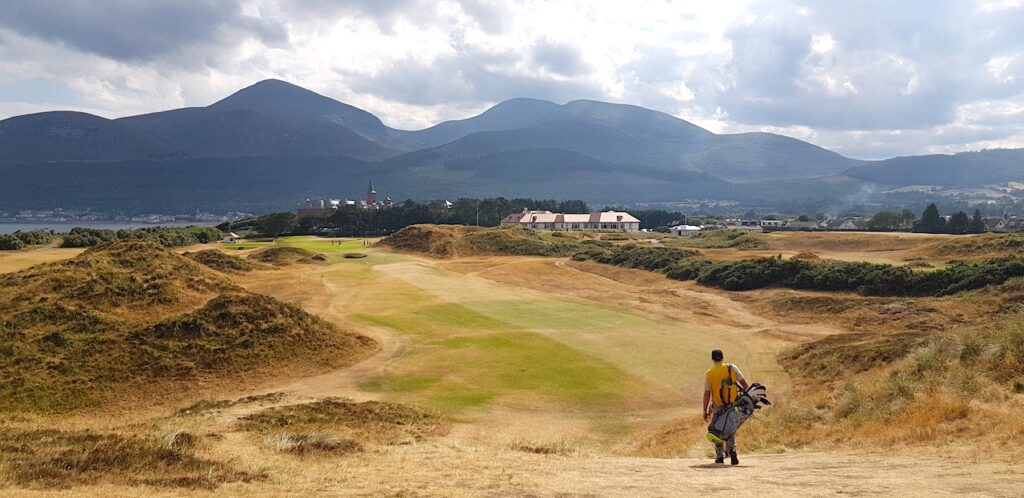 Late Golf Trip Bookers:
Book late and golfers will miss out! Don't miss out on the courses that you want to play in 2024. Please, avoid any disappointment and secure tee times before the times are too late, too early, or booked out. Secure tee times now rather than waiting for September or December as Royal County Down, Old Head Golf Links, and Royal Portrush Golf Club might be booked out for your travel dates.
Early Golf Trip Bookers:
Book early to stay ahead of the concerts waiting to confirm for 2024. As we all know, big concerts and events will increase the price of hotel rooms. After a number of gigs were announced during 2023. We encountered problems trying to secure the right hotel room for the right price, along with booking nice restaurants and transport services.
Planning Golf Tours 2024:
Indeed, for one person to set out to book a golf trip by themselves is fraught with all sorts of potholes and unforeseen problems. Plus, if any problems arise, the problems can cost a lot of money to fix. Thus, planning a golf trip is time-consuming and it's a test of one's ability. Mainly the trip becomes too much work, where the organizer will be working and not enjoy the trip!
For the larger and small groups, Concierge Golf will book and manage all the components for the complete golf vacation. That is, book golf tee times, transportation, hotels, and things to do, manage all the various payments, and deal with all the group correspondences. Finally, CGI provides customer support for the group before, during, and after the trip is completed ensuring the trip can be enjoyed by all.
To start off the booking process with CGI, please set out the travel dates that are best for the group. Request a number of golf itinerary proposals and refine the proposals to suit the group's requests for golf courses, hotel standards, and things to do. Thus, good planning and golfers that book early will avoid the last-minute rush.
Money in your pocket:
Currently (Feb 2023), the current dollar-to-euro conversion rate is trading around $1.00 (USD) to €0.94 (EUR), which is better value for USDs as a result of Brexit. Also, note that the 1 (USD) to the £0.84 pound. Finally, the Canadian dollar is currently moving around $1. (CAD) to €0.74 (EUR).
Dooley Noted:
Email: [email protected] | Tel: +353212427913 | Planning Irish Golf Tours 2024.
---