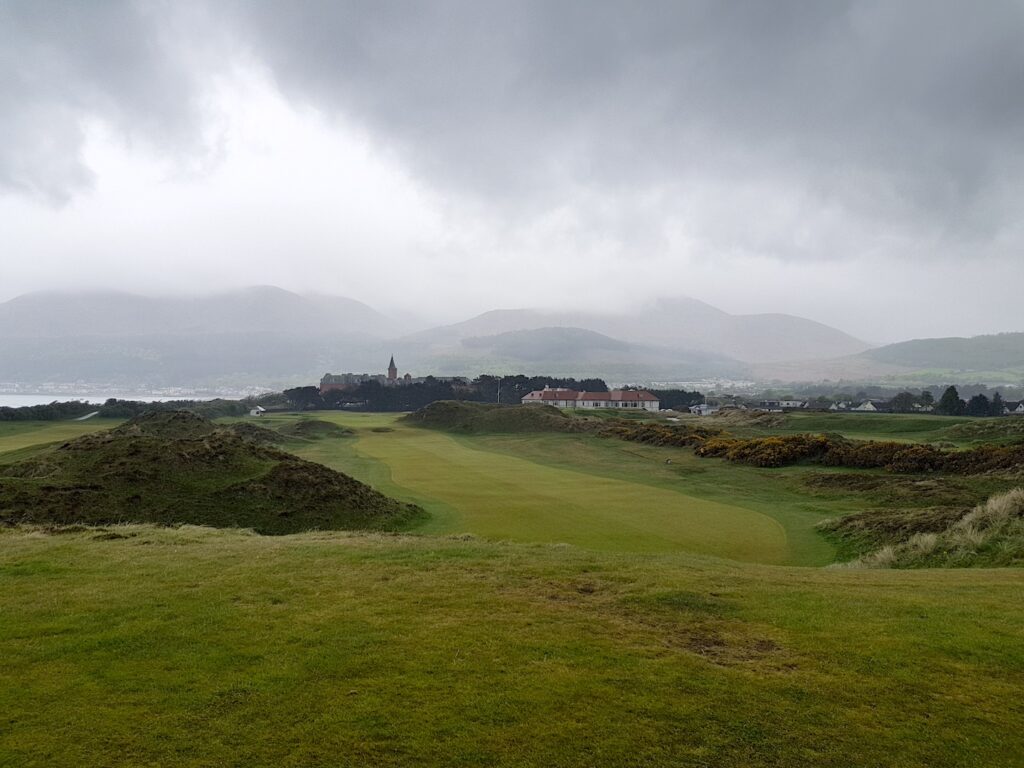 Father's Day, Golfing Ireland?
Question, is the best type of golfing experience a Father and Son golf trip to Ireland? Answer; Yes of course and here is my "WHY"…
But, may I ask, did you praise Dad on Father's day? As kids, we know that appreciating Dad is a really nice thing to do. If you missed your chance on Father's day, you still can show him how you feel by writing him a thank-you note detailing the ways he contributes to his and your family. Explain to him, how he gives you motivation, morals and emotional support. Tell him, what makes him a great parent and father.
However, if writing is not your forte, invite Dad for a game of golf or !!!!! Arrange and create your very own WOW golf trip of a lifetime to Ireland. Life is short and we are not getting any younger…
Fun things in Ireland to do with dad:
Besides playing all the best of Irish Golf Links Courses, staying at really nice 5* hotels and enjoying great Irish Food along with a few pints. Please, do attend a GAA game and if you have the time, you must see a live hurling game. Please take a look at this example in 2013 Cork verse Clare CLICK HERE to see more. This was such an exciting game to watch live and there was a lot of great skill on-show by each team.
Play the most scenic courses in Ireland and take iconic pictures to frame and hang on your wall:
The 9th hole at Royal County Down Golf Club.
Arnold Palmer statue at Tralee Golf Club and at the back of the 14th tee.
Payne Stewart statue at Waterville Golf Links.
Shaking hands thought the Stone of Accord at Old Head Golf Links.
1st Tee at Doonbeg.
Make life simple with good planning:
Planning a golf trip to anywhere can take up a lot of your personal time. Also, working and scheduling times with all the various service providers to achieve your goals is stressful. Therefore, I strongly recommend employing a golf tour service focused company that ensures;
Tee times, accommodation, transport are booked correctly. Ensuring that the whole booking service is managed from start to finish.
Customer services that will plan and arrange all places to go, restaurants, activities and enjoy the trip with dad.
A Quote:
Until you have a son of your own, you will never know the joy, the love beyond the feeling that resonates in the heart of a father as he looks upon his son. Kent Nerburn.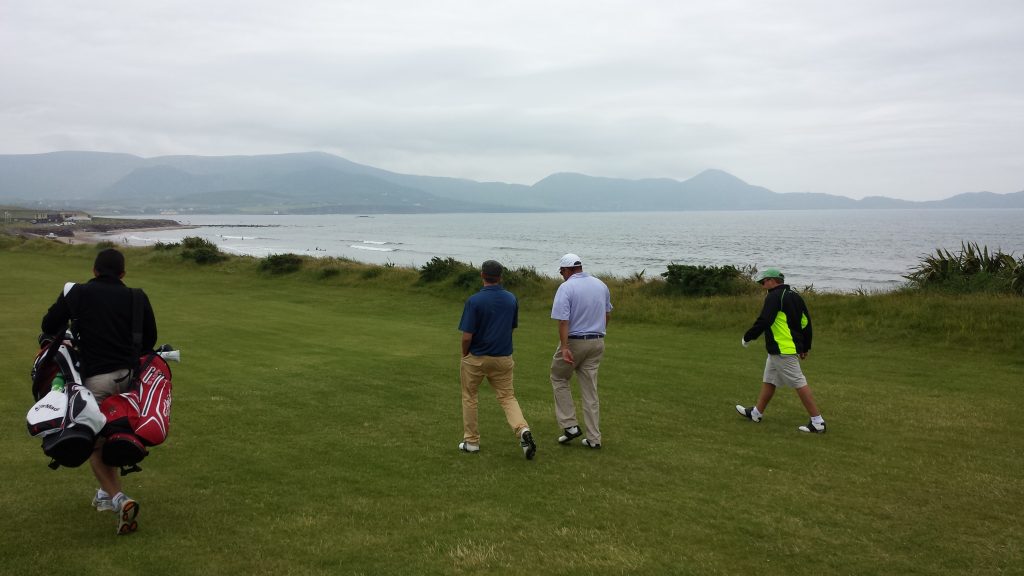 Dooley Noted final thoughts:
Good times, past times and all times. If you and your father are still in good health, may I suggest to you that enjoying an Irish golfing is one of the greatest ways to create the best memories for your lifetime? Also, this is important to stress that the golf trip does not have to revolve around playing the Old Course at St Andrews or Royal County Down Golf Club. But, the golf trip needs to be measured around what Dad would like to do.
Essentially, everyone involved needs to play the type of golf course that is fun for all. Therefore, if you are in the middle of planning a golf trip and you want to play the courses to be the best in the world? May I say to you, think about courses that will easy for everyone to play and of course, add in a couple of courses that are great for taking pictures. As mentioned earlier, Old Head Golf Links would be top of my list.
Contact John Dooley today and let's start planning your next Father and Son golf vacations to Ireland. CLICK HERE to contact us.
Father's day Golfing Ireland | Concierge Golf Ireland | Contact Us for more information arrange golf trips to Ireland