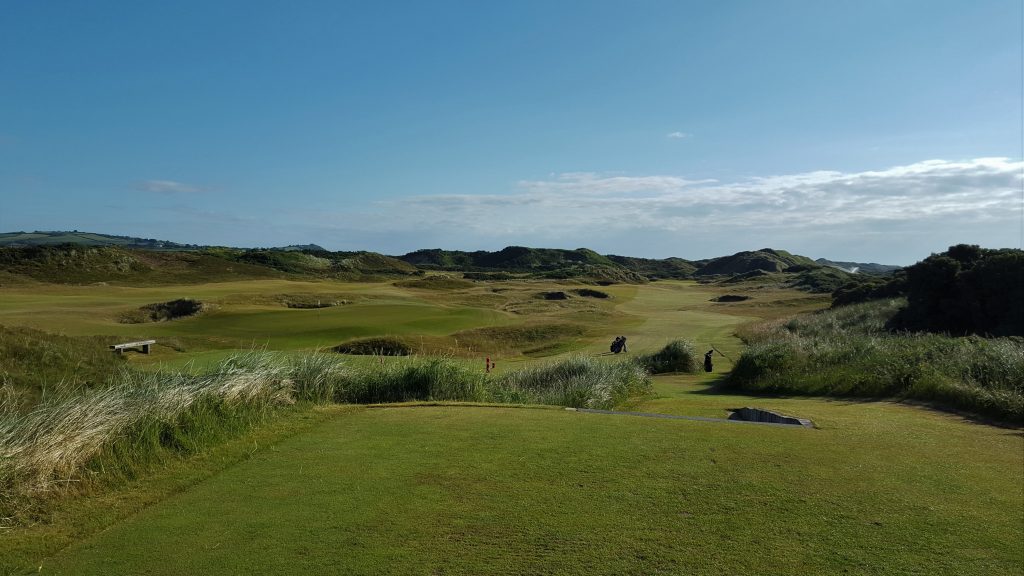 Royal County Down
My favourite Hole at Royal County Down is the 3rd hole. The hole is brilliant, hard to play and Dundrum Bay is on your right. Also, the hole is a total beast! Two great shots are needed to reach the green.
Off the Tee:
I can best describe how to play the hole from the point of view of the long hitter and the shorter hitter. Indeed, depending on the set of tee blocks that you are playing from. I would recommend, play a tee shot to hit between the two fairway bunkers allowing for a kind bounce to the right side of the fairway. The bigger hitters should aim to carry the left-hand bunker to the plateau. This should give the player a good line into the green. However, please do consult the yardage book or your caddy to identify how far you need to play the shot.
The Fairway:
No matter where you are on the fairway, the approach shot to this green is tough and challenging to play. The factors to consider are; distance for your approach shot, wind, rain and how your ball is lying. If you're shot is short then there is a knuckle guarding the front left of the green. Also, there is a bunker to deal with on the right and depending on how good the lie is, a good bunker shot out is pin high right.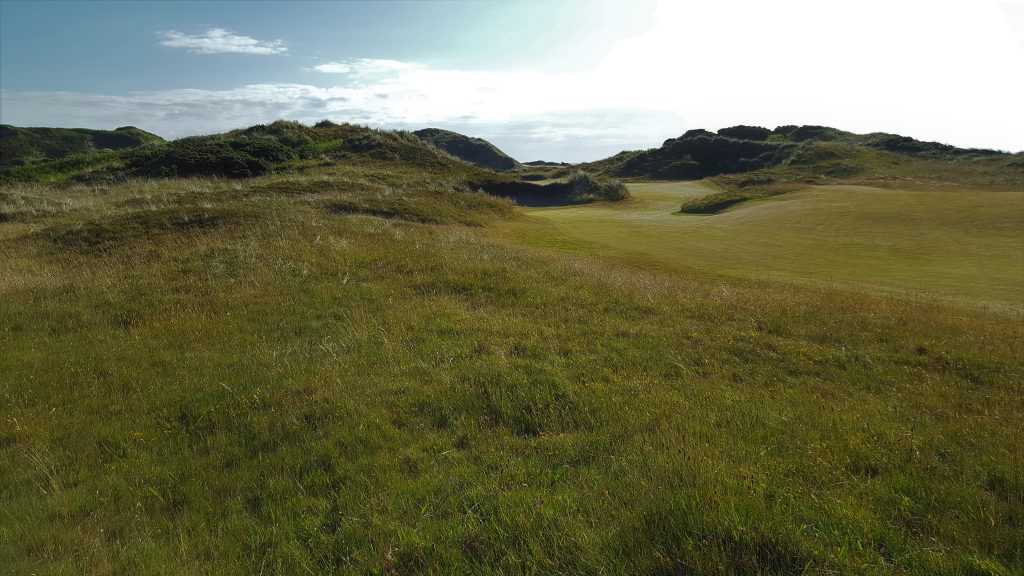 The Green:
Notably, The 4th green is one of the flatter greens to play on. However, reading this green is not easy at all and do take a few seconds to view the putt from both sides.
Indeed, the best score at this hole for me is par, but I would like to birdie the hole sometime. Finally, please do watch out for the rough, it's thick and even with a good lie, try playing a 9 iron or a wedge back into play. This is a flyover view of the 3rd hole: CLICK HERE to see the flyover:
Enjoying Golfing in Ireland with www.conciergegolfireland.com | Email: [email protected]