Ireland's Golf Courses Locations:
Where to play golf in Ireland? Indeed, playing golf on the great Irish golf-links is hard to beat. Essentially, the top Irish Golf Courses are known to golfers all over the world. Certainly, Royal County Down Golf Club, Royal Portrush Golf Club, Ballybunion and Portmarnock Golf Clubs would possibly be on the top of the most famous list of course to play. However, there are more courses to play in Ireland.
Notably, the golf course location is all over Ireland and we segment courses by region that we have laid out by the South of Ireland Golf, Northern Ireland and so on. A large part of our service is to identify what courses to play that makes sense for what the customer's travel needs are. In addition, CGI arranges the best suited times available at each golf course and the logistics. If you are undecided on how many golf courses you would like to play? We are here to help and contact us today and our experts will talk to you and to help you decide where to play golf in Ireland.

North Of Ireland Golf Courses
North of Ireland Golf Courses
The following are a list of Golf Courses located in Northern Ireland. Indeed, great golf courses to play golf and don't forget to book caddies in advance of travelling. Please take a look at where at the location for all the golf courses to play on the golf map of Ireland. Please take note of where the golf courses are located on the golf map. Whereas, Royal Portrush Golf Club to Old Head on the same day is difficult driving! The 4th at Royal County Down.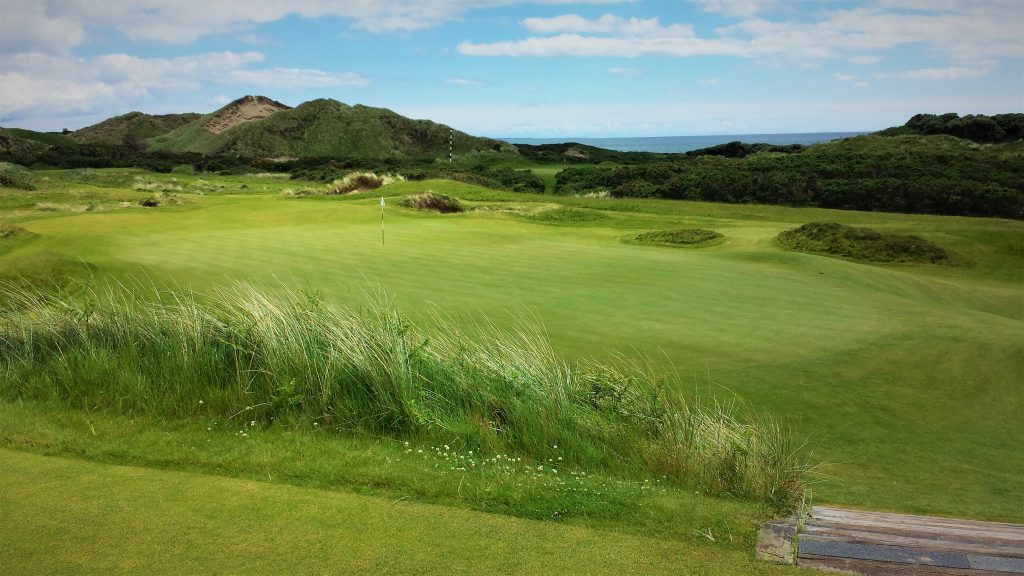 Ardglass Golf Club
Castlerock Golf Club 36 Holes

Mussenden Course
 Bann Course

Lough Erne Golf Resort
Malone Golf Club
Royal County Down Golf Club 36 Holes

Championship Course
Annesley Links

Portstewart Golf Club 54 Holes

Strand Course 
Old Course 
Riverside Course

Royal Belfast Golf Club
Royal Portrush Golf Club 36 Holes and Open Championship Venue for 2019

Dunluce Links 
Valley Course
Southwest of Ireland Golf Courses
East of Ireland Golf Courses
West of Ireland Golf Course