Helicopter Golf Ireland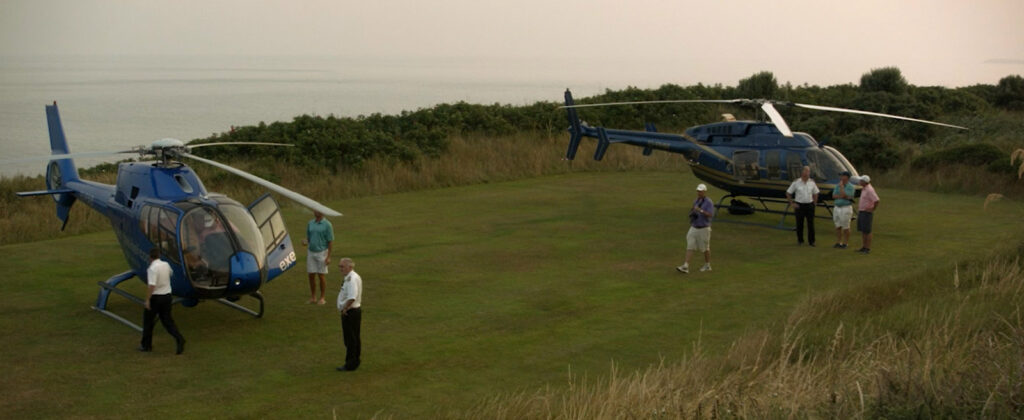 Are you thinking about a Helicopter Golf Vacations in Ireland? In this following blog post, I am suggesting a number of items to consider before embarking on such wonderful adventure.
What to plan?
Let's start off identifying how many days the group has available? List out the main golf course that the group would like to play. Followed by what type of accommodation, type of dining and if anyone in the group has specific dietary requirements. Also, do plan and book in advance body massages for the group after golf daily.
I firmly suggest dealing with only 5* hotels for a number of reasons. Such as; offering a variety of food experiences. A Hotel SPA is very important for golfer's massages and relaxing body treatments. Also, great service means, that the hotel can deal with the various requests that the golfers look for at the drop of a hot. Otherwise known as pronto services! Which is more likely to be found at 5* hotels.
Finally, in any event, that the Helicopters can fly due to fog or really poor weather. I strongly recommend keeping ground transportation on-site at each golf course. Clearly, the ground transport would be a nice comfortable bus large enough to transfer the group to their next destination. Also, the transport would be used to move luggage from hotel to hotel as the group flys and plays golf!
What to see?
In any event that flying over and between the various mountain ranges and around the coastline of Ireland was not good enough. Landing and taking off at Old Head is pretty cool with the backdrop of the cliffs and lighthouse (check out his youtube clip CLICK HERE). Also, flying to and from Waterville Golf Links & Hogs Head Golf Club is possibly one of the most scenic Heli rides to take.
Golf Courses to play
Heli golf is perfect for playing 36 holes at the grade A Irish golf links courses. The following is a list of golf courses that could be played in a day. Meaning 36 holes, however its easy to chop and change courses depending on the location, weather and available tee times.
| | |
| --- | --- |
| Ballybunion Golf Club or Hogs Head Golf Club | Tralee Golf Club |
| Waterville Golf Links | Old Head Golf Links |
| Adare Golf Resort | Royal County Down Golf Club |
| Royal Portrush Golf Club | Ballyliffin Golf Club |
| Carne Golf Links | Enniscrone Golf Club |
| Co. Sligo Golf Club | Co. Donegal Golf Club |
| Connemara Golf Club | Lahinch Golf Club |
Part of the organisation for where to play is where is the ideal location to based the group. We recommend using hotel locations on West Coast of Ireland such as Dromoland Castle, Adare Resort and Doonbeg. Mainly to do with access from the landing pads to the front door of the hotels. Also, as the Helicopter company we use is based in Galway and it saves a few bucks being based on the West Coast of Ireland rather than Dublin. Also, for Dublin based 5* hotels, the airfields can be from 30 – 45-minute transfers depending on traffic and the hotel location.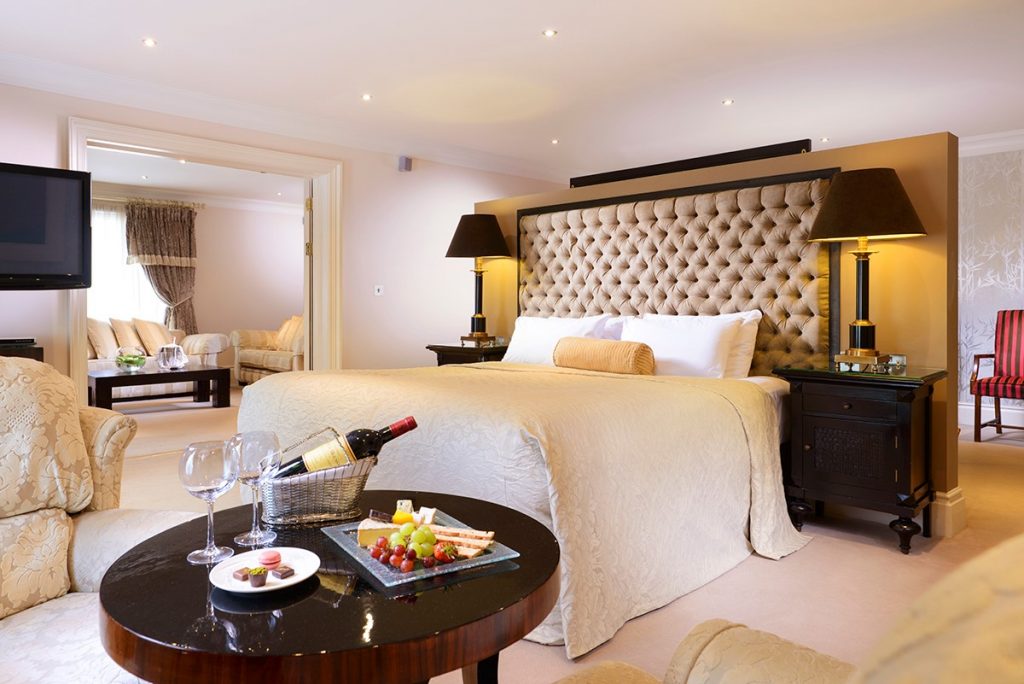 Dooley Noted final thoughts.
Heli Golf is ultimately the fastest way to travel around Ireland. Its short trips from the hotels to golf courses and flying is so easy. It's a case of walking out the door of the hotel, climb into the Heli and off you go! Notably, if the group was staying at Doonbeg, it's approx. 15 minutes flying time from taking off to touch down at Ballybunion Golf Club and 18-minutes in total to Tralee Golf Club. Also, consider only 35-minutes flying time to Old Head and Waterville Golf Links or Hogs Head Golf Club from Doonbeg. Rather than a whole day travelling by bus to any of the courses just mentioned.
Yes, the cost of flying from course to course is not economical comparing to travelling by ground transport. However, if the budget is there, why not golf and travel by a helicopter.
Concierge Golf Ireland offers full specialised services to arrange and manage Heli golf in Ireland. The services are booking and managing, tee times, accommodation, multiple grounds and helicopter transfers along with the various dining reservations. Due to the nature of the service requirements for Heli golf, Concierge Golf Ireland will be on hand to deal with all the group's service requirements.
Contact us today to book a Heli golf trip to Ireland.
Email: [email protected] | Web: CLICK HERE | Tel: +353 21 2427913 | Heli Golf Ireland |