Irish Golf Trip | Couples Golf Trip Ireland 2024
An Irish Golf Vacations for a couples golf trip Ireland 2024. Certainly, we recommend a specific Irish experience that suits the group. Which describes playing golf at the top Irish Golf Links courses, exploring beautiful Ireland, great dining, and fun things to do.
At Concierge Golf Ireland, we suggest a full and comprehensive list of things to do. Such as a mix of morning golf, touring around in the afternoon or the other way around! Indeed, we are mindful that a vacation is a vacation, and why not do as much as you can?
However, do add flexibility into the itinerary, where some items can be changed, cancelled or deferred for another time. Therefore, the plan is to initially book golf courses, hotels and progressively add things to see over the course of the trip. Ensuring a fantastic couples golf trip to Ireland managed by Concierge Golf Ireland!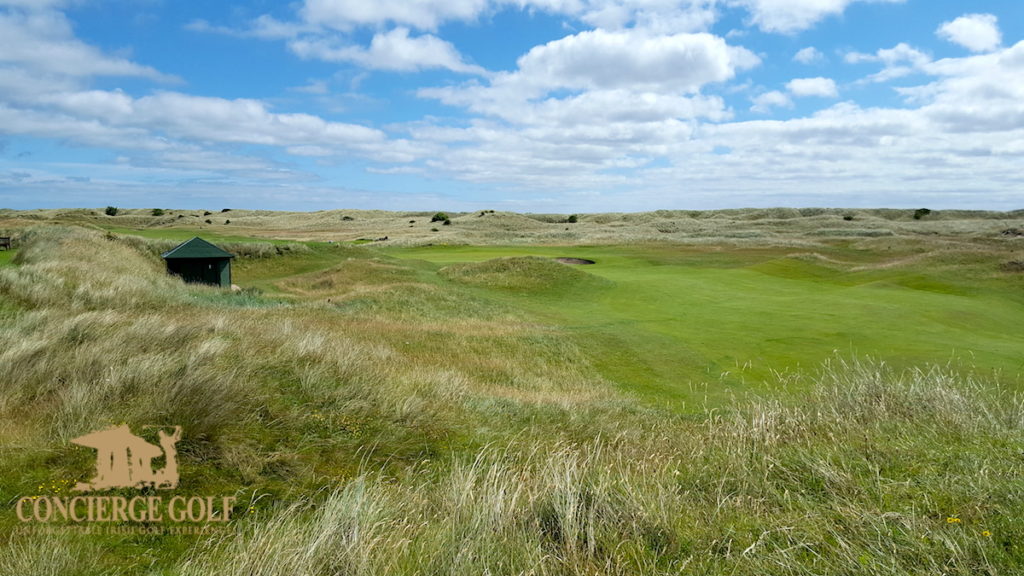 A Favourite Itinerary 12-day Couples Golf Trip Ireland 2024
Itinerary Irish Golf Courses
Hotels for Itinerary
Recommended Restaurants
Itinerary Irish Golf Courses
Golf Courses   | Couples Golf Trip Ireland 2024
Sun    Arrive & Relax                                 Sat   – Day off / Touring
Mon  Portmarnock Golf Club                  Sun  – Waterville Golf Links
Tue    The Island Golf Club                      Mon – Old Head Golf Links
Wed   Lahinch Golf Club                          Tue   – Day off / Touring
Thu    Tralee Golf Club                             Wed  – Cork Golf Club 
Fri      Ballybunion Golf Club                   Thur

 – Depart
Hotels for Itinerary
Recommended Restaurants
You have the transport options to tour around Ireland by hiring a car, by private car or by a helicopter. Indeed, when comparing costs, a hire car is more cost-effective than a private car. Whereas, travelling by helicopter is not cheap, but the fastest method to get around Ireland. Click and connect to read more information about Irish Helicopter Golf Trips.
Irish Sightseeing and Touring Ideas
Dublin
On arrival, take your first day easy and relax. Certainly, enjoy an afternoon walking tour with a tour guide around Dublin City centre. Indeed, we highly recommend a walking tour of Dublin City and a walking tour is a great way to get to know a city.
Lahinch & West Clare
After making your way from Dublin to Lahinch. The Cliffs of Moher are not far from Lahinch, where you can also explore the Burren Geological National Park. Notably, visit the Burren Perfumery, or see the ancient Caherconnel Fort and the Poulnabrone Dolmen burial ground. Finally, stop at the Hazlenut Chocolate Factory for some lovely afternoon tea and freshly chocolate baked cakes! Yummy!!!
County Kerry
Located further south, after golfing at Tralee, drive and tour the Dingle Penninsula. Additionally, drive to the Connor Pass as the roadway winds along with one of the most beautiful Irish routes.
Drive the Ring of Kerry and stop at various sights along the way. Also, there are plenty of great golf courses to play along the way. Such as Dooks Golf Club, Waterville Golf Links, Ring of Kerry Golf Club, Kenmare Golf Club and Hogshead. Perhaps, take a helicopter trip to the Skellig Rocks or take time out and relax on Valencia Island for the day.
County Cork
A must! visit Blarney Castle and kiss the blarney stone! Enjoy whiskey tasting at the Middleton Distillery in Cork. Whereas, Cork City has a lot of places to visit and please click here for the Pure Cork app that has all the best and up to date information for things to do and things to see in Cork City
Kilkenny 
Finally, on the route from Cork to Dublin, Also, stop at the Rock of Cashel on route to Dublin. The Rock of Cashel, is also known as Cashel of the Kings and St. Patrick's Rock. The old castle is a historic site located at Cashel, full of lots of Irish history. Also, the group could make a detour to Kilkenny Castle and the Jerpoint Glass factory.
There is so much to see and do in Ireland, I have mentioned a few, there is so much more to discover. Please ensure to put sights to see and things to do on each discussion with your golf tour operator!
For More information today, Contact Us
Please feel free to drop me (John Dooley) an email or a phone call to discuss
Contact Us Couples Golf Trip Ireland 2024