British Open Golf
Royal St Georges Open Championship
The upcoming British Open Golf Championship will be hosted at Royal St Georges (RSG) in 2020. Indeed, RSG was Founded in 1887 and the course was designed by  Dr William Laidlaw Purves. RSG was intended to be known as the St Andrew's in the South of England, however, golfers that have play both courses may argue that St George's surpasses St Andrews! Interesting!
The Club occupies a unique place in the history of golf, for it was here in 1894, that the Open Championship was first played outside Scotland. Notably, RSG is ranked consistently ranked as the leading courses in the World to play.
Another interesting fact is that Royal St Georges has Hosted 14 Open Championships played at St George's, more than any course outside of Scotland.
The Open Championship returns to St George's for the 15th time in 2020, when the Club will host the 149th Open Championship.
Previous winners at Royal St Georges:
2011 Darren Clarke
2003 Ben Curtis
1993 Greg Norman
1985 Sandy Lyle
1981 Bill Rogers
But, not any golfer has won more opens that Bobby Locke at Royal St Georges, 1949, 1950, 1952 and 1957.
Golf is an amazing sport and I hope you enjoy the game, please click on buy tickets from the authorised seller of tickets to watch to open championship.
Play golf on golf courses that have hosted the British Open.
There are so many great golf courses to play in the areas surrounding the British Open courses. Our job is to pick what are the best and most enjoyable to play. Muirfield, Old Course St Andrews, Carnoustie, Royal Birkdale, Royal St Georges, Hoylake Golf Club, Royal Troon Golf Club, Royal Portrush Golf Club.
We can adjust the accommodation standards to your preferences. However, book early to ensure the right hotel or guest house for your group.
Furthermore, it's important to arrange transport that will take you from the hotel to the golf course daily. Also, any other transport requirements need to be arranged.
Should you require more golf and travel information, please do not hesitate to contact us. Email: [email protected]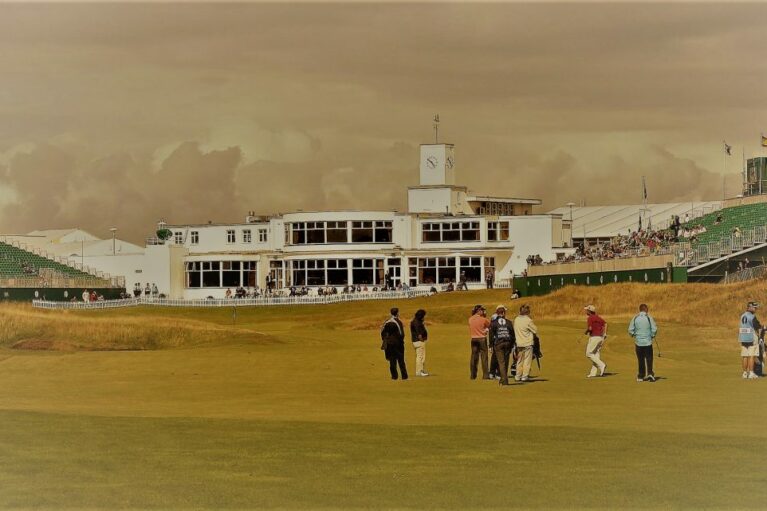 A British Open Packages Royal Birkdale Golf Club. Nonetheless, enjoy the North West Coast of England [...]
read more