Beware of the Sun
It is so important to stay safe from the sun. We can be playing Links golf in the sun for four hours or more. Therefore, protecting your skin from the sun is really important. We have all different skin types the sun can burn in different ways and sometimes we can be slow to apply sunscreen. The following points are eight tips to keep you safe from the sun.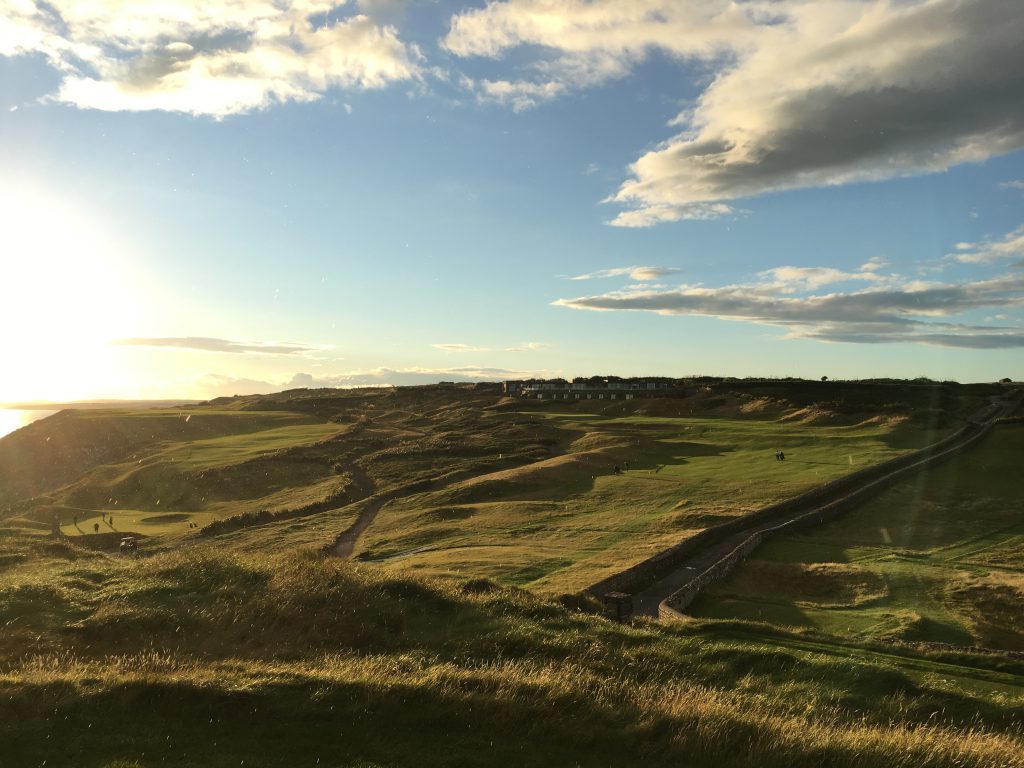 Avoid midday tee times where possible and play golf early or at late tee times. The sun can be at its most intense between 10 am and 4 pm.
Cover your skin as much as possible. For example, there are plenty of lightweights, breathable long pants, long sleeves shirts to wear. Brands such as Adidas, Puma and Underamour provide such products.
Hang out in the shade as much as possible and keep your body out of the sun where and when possible. The shade from the trees and golf carts provide good cover from the sun.
Do wear sunglasses that block out 100% of the UV radiation. Brands such as Maui Jim block 100% of the UV radiation and protect all around the eye area.
Avoid sunburning by applying SPF sun cream of 30 and higher. It's likely that golfers will be sweating from time to time and using water-resistance sun cream would be a good choice. Also, use a lip balm with a similar SPF of 30 plus.
Re-apply the sun cream every two hours and ensure to cover every exposed part of your body.
Wear golf hats or hats will a circular rim otherwise known as bucket hats. Try using long peaked baseball hats also.
Protect yourself when the wind is blowing and overcast. UV rays can still penetrate the clouds and lead to sunburn.
Dooley Noted:
Should you feel you need to get your moles of freckles checked out, contact your medical practitioner straight away. It is important to be aware of the risks of skin exposure to the sun and we need to be checked out from time to time.
Written by John Dooley Concierge Golf Ireland to create awareness about Stay Safe from the Sun. Click here for our contact information.