South West Ireland Golf Links Tour 2018 for less than €2,000.00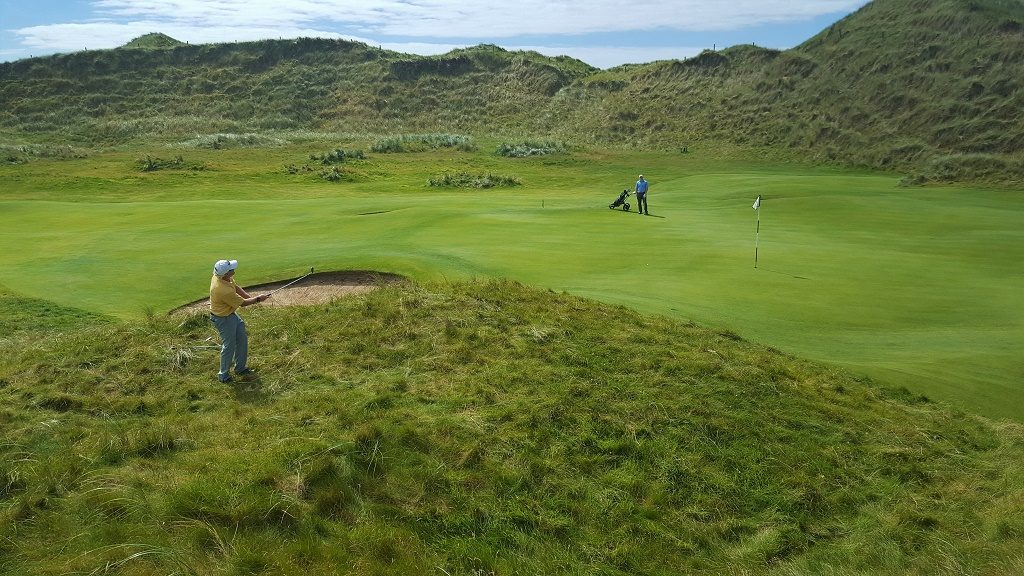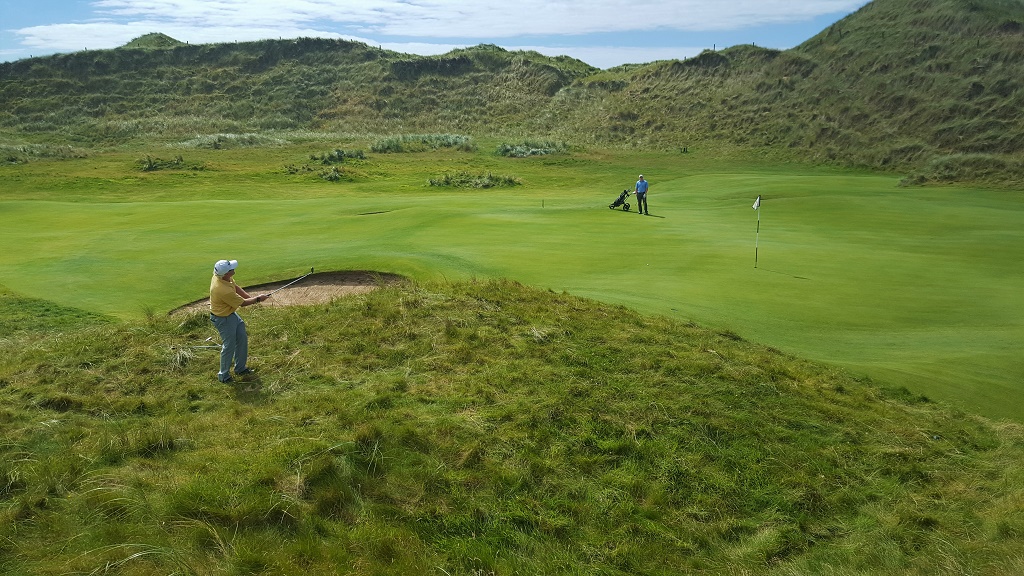 Golfing in South West Ireland
I was working with a group of four golfers recently and as the group described. "Can we limit the trip to a maximum of €2,000 per person and what is the best mix of courses to play?". "however we don't want 3* hotels and we would like to keep our hotel standard to 4* or 5* if the budget allows". So the goal was to arrange the best possible golf trip and play seven golf courses in six days. Notwithstanding, playing as many of the top Irish Golf Links courses possible within that budget. We say no problem! The following headings were what we discussed before agreeing on their the upcoming golf trip to Ireland.
Money Saving Tips:
Such as; sharing hotel rooms (twin rooms) and or renting a four-bedroom house will save a few bucks. Compared to single room occupancy and avoid town centre hotel pricing. Also, pick a car rental company that offers big enough vehicles for four sets of golf clubs and golfer's luggage. There is nothing worse than travelling in a rental car without enough space for all the travelling golfers.
The biggest variable cost of a golf trip is the price of a golf tee time. Avoid some of the big ticket courses on the weekend versus midweek. Please do note that there are not too many prices discounted deals available at the top Irish Courses during peak season. However, playing as a guest of a member will lower the cost of golf tee times. Also, it's worth checking each golf course's website for pricing details as the club may have a 36 hole deal, early bird, twilight or couple rates that would be of benefit. Of courses, the cheaper tee times may not be that suitable to include other activities on that day.
Car Hire Infomation:
Not always the cheapest is the best option! Don't forget what to do about insurances for rental cars. We would certainly recommend taking either out all the insurances possible on arrival (this is not a cheap option) or ensure that the driver's insurance provider has a rental car insurance policy that covers Ireland. If so, bring a copy of that policy to show the rental car company that you are covered in any such events.
Note on Car Insurance: With most rental car companies there are basic insurances that cover you for big accidents for various liabilities. Notably, it is the excess amount that the group would need to pay before that insurance kicks in is the issue. Therefore, a reminder for Drivers that are using their own insurance to provide cover whilst renting a car in Ireland.
In the unfortunate situation that an accident happens, the driver will need to understand how to process an insurance claim. Because, if the group did not buy the extra insurance to cover the initial excess payments, the group will have to pay the rental car company for damages before they leave. We find that customers find that dealing with rental car companies can be a messy and stressful experience at the best of times.
The Itinerary:
This was the itinerary that the group agreed on.
| | |
| --- | --- |
| Day | Golf Courses |
| Sun | Doonbeg Resort |
| Mon | Lahinch Golf Club |
| Tue | Ballybunion Old Couse & The New Courses 36 holes |
| Wed | Dooks Golf Club |
| Thur | Dingle Golf Club |
| Fri | Tralee Golf Club |
| Sat | Depart |
| | |
| | Rental Car Transport |
| | VW Caravelle type rental for 9 seated suitable for 4 golfers |
| | You might find this car type at Hertz or Avis |
| | Hotels 4* Standard |
| | The Lahinch Golf Hotel, Lahinch, Co. Clare |
| | The Rose Hotel, Tralee, Co. Kerry |
South West Ireland Golf Links Tours 2018
Dooley Noted:
This group of four golfers decided on twin rooms and the ranged €1,900.00 to €2,300.00 per person due to extras purchased. This price paid included tee times as listed, rental car/van and hotels with breakfast. What items were not included in the price; evening meals, lunches, pull carts, electric buggies or drive carts, caddies, airline tickets, all extras are be paid by the golfers travelling.
Concierge Golf Customer Services for this type of trip are:
For the benefit of our customers and what we do. Concierge Golf manages the booking process from start to finish for all payments & reservations for tee times, accommodation & transport.
Meeting on arrival and during the trip. Also, contactable 24 hrs via all the various chat apps, email, text and phone.
Contact us for restaurant reservations and managing such reservations
Saving our customer an excess of 40 hours of putting such a trip together.
Finally, a golfing trip to the South West of Ireland is a fun adventure to be enjoyed. Experiences the caddies, the pub culture and perhaps watch a game of Irish Hurling and Football. The Irish Games are very much family orientated with high scores and plenty of action to be watched! There are beautiful sights to be seen and discovered whilst travelling from course to course along the Wild Atlantic Way. Places to visit such as; the Cliffs of Moher and drive through the Burren National Park. Maybe, take time and stop at Bunratty to check out the Bunratty Folk Park along with Bunratty Castle.
Irish Airports to Use:
Also, we would suggest using Shannon airport for this tour as its a wonderful airport to use travelling in and out of Ireland. Should you be travelling to the USA, you may clear USA customs in Shannon whereas the next flight can be treated as an internal flight. The beauty of not rechecking luggage and etc makes life less stressful after a long flight.
How to Book:
To book a similar type of South West Ireland Golf Links Tours 2018. Please contact us CLICK HERE and we can get working on creating a really great golf tour to Ireland.
Concierge Golf Ireland | Golf Ireland | Ireland Golf | South West Ireland Golf Links Tours 2018|