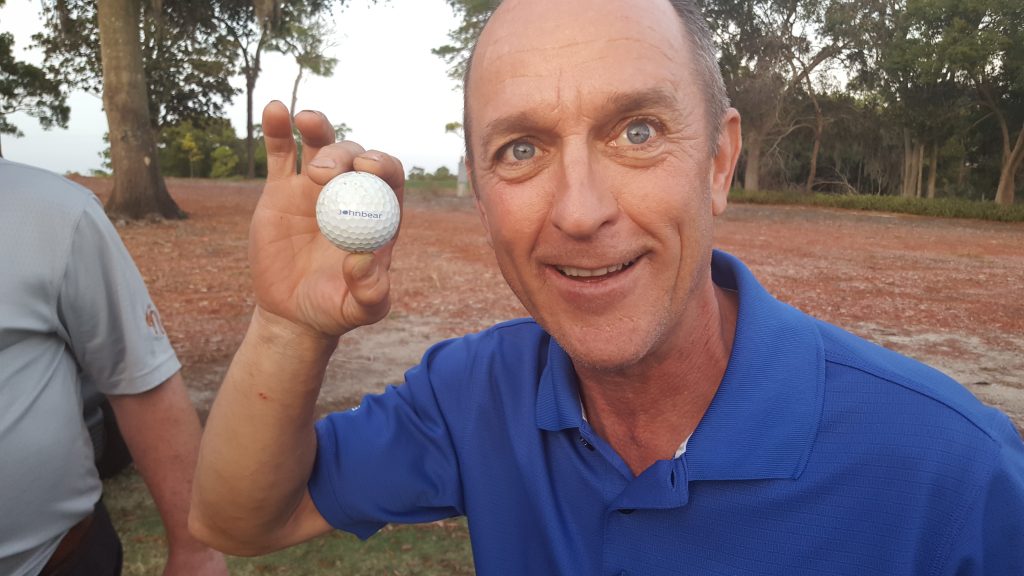 Ode to the golf ball
O tiny, dimpled sphere, virginal white,
Whooshing on your preordain-ed flight:
What motivates your Lord to curses spew
When you've done nought but to his swing be true?
Slice, and down he calls the wrath of God
On you and those who made you;
Hook, and here he whines you failed to heed
His clear intent to fade you.
You moved, he reasons, at the bottom of the downswing of the shot
(As if, inanimate jot, you have the power to move, or not).
"You're old," he mutters when a feeble, graceless effort
Sends you only laughing distance off the tee.
"Too bold," he sputters when a misselected iron
Flies you over green to rest behind a tree.
Err as physics dictate, and Lo!, you are to blame;
Perform as he expects of you, no credit's due,
Only commands that you do more of same.
You are twice cut by lethal hacks that scar your face with "smiles."
("Grimace" is the better word.)
While the acid words he throws at you,
The vitriol he blows at you,
Drain his duffer's bile.
Injustice is your lot, bedeviled wretch, until you cease
Behind a bush or in some pond find peace;
For when you're lost in water, wood, or shrub,
The cretin will commence to fault his club.
@ Steve Grammatico | Golf Poem Month
Contact US by Clicking Here
John Dooley Concierge Golf Ireland